Turners Beach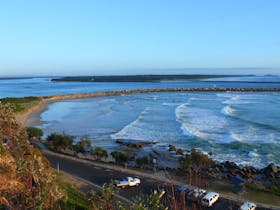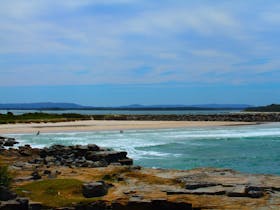 Turner's Beach is a popular swimming and surfing beach patrolled during the summer season. It is ideally located between the South Break Wall (a popular fishing spot) and the lighthouse; there is a path and steps from the beach leading up to the lighthouse. The Break Wall is a popular fishing spot and perfect for a light stroll. The present lighthouse was built in 1955 and offers stunning views of the Clarence River Mouth and coastline, this location is also part of the Lower Clarence Aboriginal Tourist Site Drive. Here you can read the Dreamtime story of the Giant Eel which travelled through the Clarence Valley creating the Clarence River. Car parking, toilets and picnic facilities are all available at Turner's Beach; it is also a short stroll to the shops and cafes.
Location: Harbour Street, Yamba, Clarence Coast, New South Wales, Australia
Email: visit@myclarencevalley.com.au
Phone: (02) 6643 0800
contact
If you have any queires please don't hesitate to contact us. Also follow us on Facebook.
NEWSLETTER
If you would like to be kept aware about promotions & specials, subscribe to our newsletter. We won't spam you.