Pippi Beach Yamba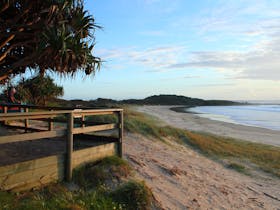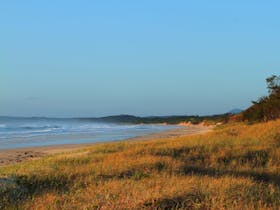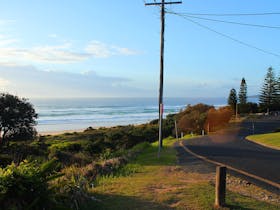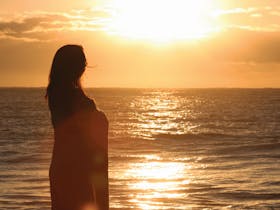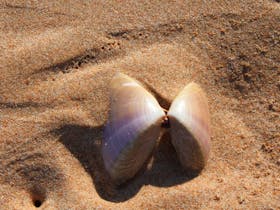 Walk along Pippi at low tide and you're still likely to see the odd shellfish of the same name, but not nearly as many as there were before sand mining and overharvesting in the mid-1900s. The Pippis may have thinned out, but the beach that bears the name remains a Yamba institution, for this is the beach to turn to when the warmer months spring up. Pippi (often called "Pippies") lies on the southern-exposed side of Yamba's brace of bay beaches. As a result it cops the brunt of any southern swells marching up the coast, and can be totally off limits when the sheltered Yamba beaches are pleasant. But get a hot summers day, with a wind from the north or the west, and a tidy little swell, and Pippi turns on the turquoise charm and there's no beach you'd rather be. Pippi's patrolled in season. Picnic tables, parking and toilet facilities are all available. Southern Pippi Beach – down towards Flat Rock is a leash free-area for dogs, and is a beloved morning walk routine for Yamba residents of the two-and four-legged variety.
Location: Pippi Beach, Yamba, Clarence Coast, New South Wales, Australia
Email: visit@myclarencevalley.com.au
Phone: (02) 6643 0800
Website: www.myclarencevalley.com/operators/pippi-beach-yamba
contact
If you have any queires please don't hesitate to contact us. Also follow us on Facebook.
NEWSLETTER
If you would like to be kept aware about promotions & specials, subscribe to our newsletter. We won't spam you.