Yamba Museum - The Story House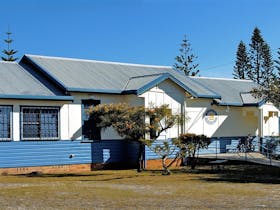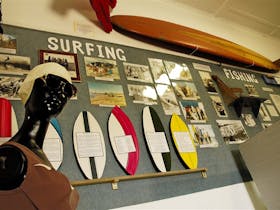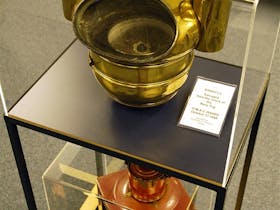 The award-winning Yamba Museum, operated by the Port of Yamba Historical Society, is centrally located. Check the web site for up-to-date information about special exhibitions and events at the Yamba Museum. Like the Facebook page for glimpses of Yamba's past through historical photos. The museum displays focus on the settlement of Yamba and its strong maritime history. The collection includes objects that highlight the diversity of Yamba's history, from the telescope once belonging to Francis Freeburn, the first pilot and pioneer in Yamba, to the shark-bitten surf board and mock school room display. Research services include access to an extensive photographic collection, publications available for purchase and the impressive knowledge of the museum volunteer guides. Coach tour groups and school visits are welcomed and the Old Kirk can be booked for functions and events such as weddings or private exhibitions.
Location: River Street, Yamba, Clarence Coast, New South Wales, Australia
Location: River Street, Yamba, New South Wales, Australia
Email: yambamuseumnsw@gmail.com
Phone: (02) 6646 1399
Website: www.pyhsmuseum.org.au
contact
If you have any queires please don't hesitate to contact us. Also follow us on Facebook.
NEWSLETTER
If you would like to be kept aware about promotions & specials, subscribe to our newsletter. We won't spam you.