Yamba Lighthouse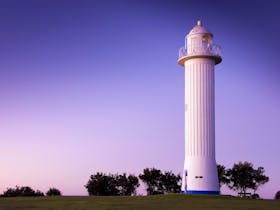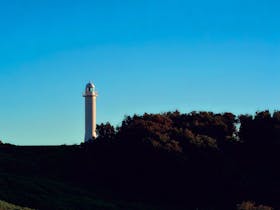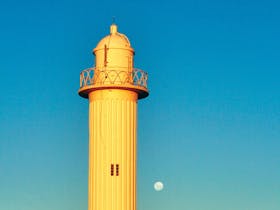 Lighting the way for over 100 years, you get a beautiful view from the grassland that surrounds the Yamba lighthouse. A perfect spot for a picnic after a day at the beach or for gobbling down some local fish and chips and watching the full moon rise. Stories about the first lighthouse seem to vary a little but it seems that there was first a rudimentary structure of a platform with a kerosene lamp on it on the most easterly part of Pilot Hill. This was replaced in 1866 by a small wooden humpy whose shutters were opened each night to dispense the rays of a large kerosene lamp placed on a bench. It was in the same place as the first and next to the flagstaff. Tenders were called in 1878 and a permanent light was built in 1880 by W. Kinnear at a cost of 1,097 pounds.
Location: Pilot Hill, Yamba, Clarence Coast, New South Wales, Australia
Email: visit@myclarencevalley.com.au
Phone: (02) 6643 0200
Website: www.myclarencevalley.com/operators/yamba-lighthouse
contact
If you have any queires please don't hesitate to contact us. Also follow us on Facebook.
NEWSLETTER
If you would like to be kept aware about promotions & specials, subscribe to our newsletter. We won't spam you.