Tim The Bream Yamba Fishing Classic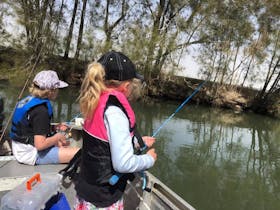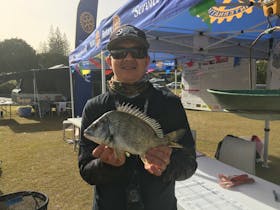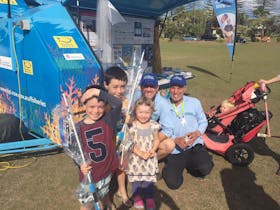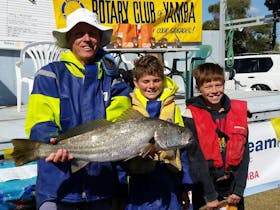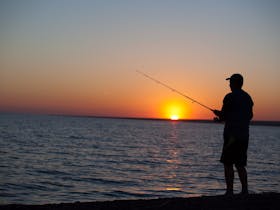 Yamba's famous annual 'Tim the Bream' national fishing titles will return to Ford Park Yamba NSW and the Clarence River in August with a prize pool of over AUD30,000. The featured prized catch for catching tagged 'Tim The Bream' is worth a whopping AUD20,000 with another 10 tagged fish having a value of AUD1000 each. There will be prizes for the heaviest Yellow Fin Bream, Flathead, Luderick, Jew Fish (or Mulloway), Trevally and Whiting in a catch, weigh and release competition. The main weekend event, held by Yamba Rotary, is at Ford Park Yamba with daily prizes for biggest catch of the day. Bring your Yellow Fin Bream, Flathead, Luderick, Jew Fish, Trevally and Whiting for weigh in. There will also be prizes for the best fishermen of the weekend and junior encouragement prizes. Tickets are online at "Sticky Tickets" and are available at all bait and tackle shops in Yamba and Iluka Day of Registration is available at Ford Park on Saturday from 6am . See Facebook "Tim The Bream".
When: 01/09/2018 - 01/09/2018
Location: Wooli Street, Yamba, Clarence Coast, New South Wales, Australia
Email: yambarotaryevents@gmail.com
Phone: () 0417 002 682
contact
If you have any queires please don't hesitate to contact us. Also follow us on Facebook.
NEWSLETTER
If you would like to be kept aware about promotions & specials, subscribe to our newsletter. We won't spam you.