Whiting Beach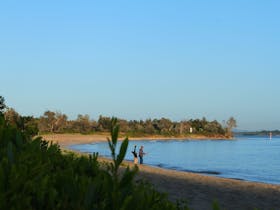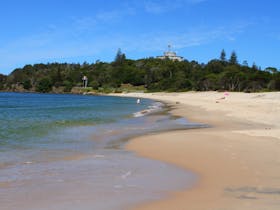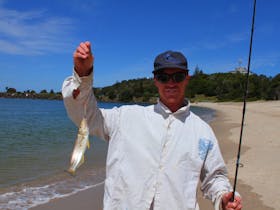 Possibly – no, definitely – the most sheltered beach in the Clarence Valley. No matter how fierce an ocean swell is, by the time it has made its way up the Clarence Rivermouth and hung a left turn towards Whiting Beach, it's forgotten what it was so angry about and just wants to tickle the ankles of anyone loitering at the water's edge. Whiting Beach is a short stroll from town, and picnic tables, car parking, toilet facilities and showers are all provided. Whiting Beach isn't patrolled, and so please exercise common sense and caution when in the water. Best not stray out too far as you're in a tidal zone. But perfect for a dip. Glorious, quiet beach, sheltered from all winds but a nasty northerly – an ideal setting for introducing toddlers and young ones to the ocean!
Location: Yamba, Clarence Coast, New South Wales, Australia
Email: visit@myclarencevalley.com.au
Phone: (02) 6643 0800
contact
If you have any queires please don't hesitate to contact us. Also follow us on Facebook.
NEWSLETTER
If you would like to be kept aware about promotions & specials, subscribe to our newsletter. We won't spam you.