Food lovers factory tour and taste of Nicholson Fine Foods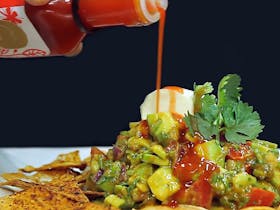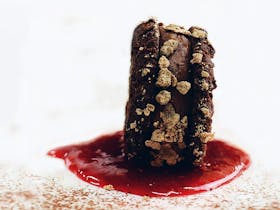 Foodie paradise in Yamba! Come and experience Yamba's home of champion artisan gourmet food products at Nicholson Fine Foods. Winner of 14 Australian Champion Trophies. A "tour and taste experience" can be organised by calling the factory on the phone number provided and making a booking. The 'tour and taste' will take about 60 minutes and is available after 4pm on weekdays and some Saturdays by appointment. It's all about Belgian Chocolate, Fruit Vinegar's, Garnishing Pearls and Spice Mixes. Come and taste what all the fuss is about!
Location: Mooli Place, Yamba, Clarence Coast, New South Wales, Australia
Location: Mooli Place, Yamba, New South Wales, Australia
Email: sales@nicholsonfinefoods.com.au
Phone: (02) 6646 3191
Website: www.nicholsonfinefoods.com.au
contact
If you have any queires please don't hesitate to contact us. Also follow us on Facebook.
NEWSLETTER
If you would like to be kept aware about promotions & specials, subscribe to our newsletter. We won't spam you.