Crowe Horwath Yamba Pro Am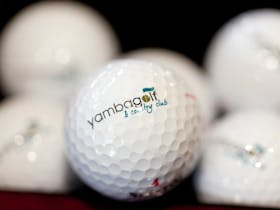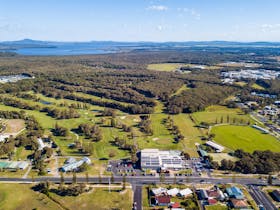 Play golf against a Pro golfer in the annual Crowe Horwath Yamba Golf and Country Club Pro Am. This event has won both the 2016 and 2017 Regional Pro Am of the Year and is a very popular tournament with players coming from far and wide to participate. Select from either one day or two days of play, with both a morning and afternoon shotgun start available each day. Sunday afternoon will conclude with presentations and a Pro and Amateur Shootout - watch from their Deck from 5pm. This event will be MC'd by comedian Fred Lang and is sponsored by Crowe Horwath and Duncan's Carpet Cleaning. Register now with Reception or print an entry form from their website. Spectators welcome!
When: 25/08/2018 - 25/08/2018
Location: River Street, Yamba, Clarence Coast, New South Wales, Australia
Email: jo@yambagolf.com.au
Phone: (02) 6646 2104
Website: http://yambagolf.com.au/golf/tournaments/crowehorwath-yamba-pro-am/
contact
If you have any queires please don't hesitate to contact us. Also follow us on Facebook.
NEWSLETTER
If you would like to be kept aware about promotions & specials, subscribe to our newsletter. We won't spam you.