Yamba Yoga Festival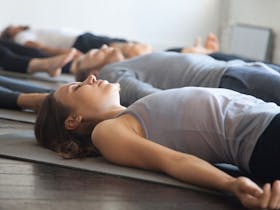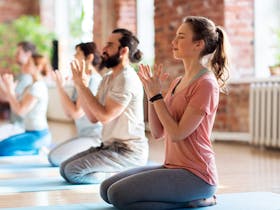 Invoke peace and clarity with an entire weekend of Yoga at the 2018 Yamba Yoga Festival. Immerse yourself with unlimited yoga, sound and mindfulness experiences every day. The perfect opportunity to completely immerse in the flow of your personal practice away from the demands of your daily life. The Yamba Yoga Festival will incorporate workshops in a range of styles catering for beginner, intermediate and advanced Yogis. With workshops delivered across two whole days from some of the countries most prominent instructors, this is the perfect opportunity to hone your Yoga practice in a focused and supportive environment. Try a new style for the first time, enrich your current Yoga experience or rekindle your love for Yoga at the Yamba Yoga Festival. Discover market stalls, live music, a chill out tee pee and much more; with ample opportunity to sit back, reflect, and unwind. Take this opportunity to turn your routine to ritual, start with intention, move to purpose and excel with clarity in 2018.
When: 13/10/2018 - 13/10/2018
Location: 78 Angourie Road, Yamba, Clarence Coast, New South Wales, Australia
Email: tribe@yogafestival.com.au
Phone: () 0413 270 756
Website: https://yamba.yogafestival.com.au
contact
If you have any queires please don't hesitate to contact us. Also follow us on Facebook.
NEWSLETTER
If you would like to be kept aware about promotions & specials, subscribe to our newsletter. We won't spam you.