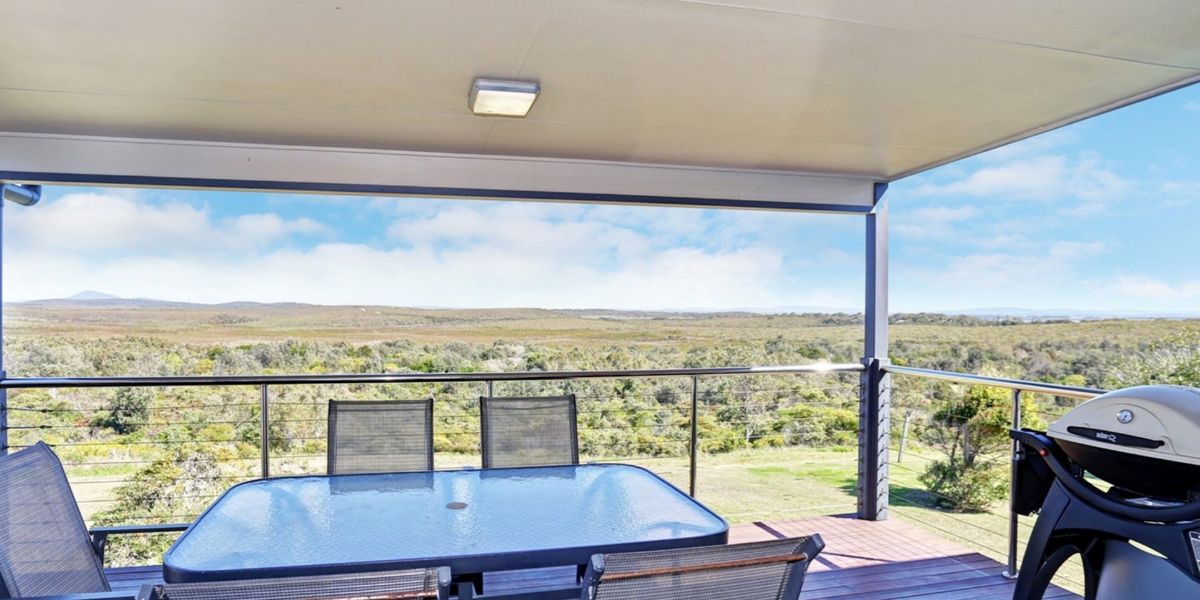 Description
• House – Accommodates 10
• 5 Bedrooms – 2 double, 6 singles
• No linen – please bring sheets, towels, pillow cases and tea towels
Pedestal and ceiling fans.
• 2 bathrooms
• Room for a boat.
• Wi-Fi – free unlimited
• This property is not pet friendly
• 2 Separate living areas. Up stairs and Down
• This is a non smoking property
A terrific family holiday home with views of Angourie's Back Beach and the wilderness of Yuragir National Park. Can accommodate 2 families . This house has a fantastic upstairs area with open plan lounge, dining and kitchen opening onto a deck with views that never end! Downstairs is another living area tastefully decorated for easy holiday fun! Gather around the big timber dining room table and tell stories of your holiday times!
Amenities
Balcony
Bathroom
Bedrooms
CD Player
Child Friendly
Clothes Dryer
Covered Outdoor Area
Crockery and Cutlery
Dining Room
Dishwasher
DVD Player
Furniture Outdoor
Garden Area
Gas BBQ
Hairdryer
Kitchen
Laundry
Lounge
Microwave Oven
Multiple TVs
Parking
Porch/Deck
Refrigerator
Shower Outdoor
Stove
Television
Toaster
Views
Washing Machine
Wi-Fi
Jinalong was amazing! by Marty Lefrancois
This place is just perfect, spacious and clean. Amazing views to back beach and the National Park, literally in your backyard. Perfect for entertaining and sunset beers on the deck. Short walk to the Point and to the cafe. The hot outdoors shower was a standout post-surf. The real estate team were professional and collection & drop off of the keys from the agency in Yamba was smooth. We'll come back for sure. Thanks!
Amazing views by Glenn Coleman
Great older style house that has been updated. The views are amazing and the house just feels warm. Everything ran smoothly with booking and we will be back for sure.
by Felicity Lister
We loved our stay. Beautiful place, beautiful sunsets! Lovely to connect with nature at the doorstep
by Yvonne Marley
Beautiful home! The view is even better than the pictures. Just remember to bring linen, tea towels, dish washing liquid, hand soap, spray and wipe :) just all the general things. Check in and out was super easy-we collected keys at a pick up box. Would love to come back again!
by Joshua Graham
Lovely place with amazing views!!!